Weekly Update
Student Alexandra Matalka - Principal for a Day !
12:45pm
4th/5th Student Council Election Assembly

1:30pm
6th-8th Student Council
Election Assembly
Tuesday Nov. 10th
10am -11am
Open House for Selective Enrollment Grades 6-8
Communications Committee Meeting
Library

NO SCHOOL
Veteran's Day
Quarter Ends
CPS School Calendar 2015-2016
Put your child's name on the Skinner Marquee!
Looking for a unique Way to Say "Happy Birthday" to Your Child? Surprise your child with an electronic greeting on the Skinner West marquee for only $25.

In addition, a birthday greeting will be sent to your child via the intercom during morning announcements . All proceeds will help our Skinner 8th graders go to Washington DC.
Complete the announcement request form - click here
Enclose $25 cash or check to Skinner West with the form
Turn the form into Room 320 or 326
All forms must be turned in at least one week prior to your requested date.
Your child's birthday announcement will run for 24 hours. If your child's birthday falls on a weekend, the announcement will run the Friday before.
===================
Neighborhood News
What's Happening in the West Loop? Visit the
==================
Did you miss last week's Week-At-A-Glance e-newsletter? Click
here
to catch up on a must-read!
==================
Does your Superstar have an accomplishment or honorable mention you would like to submit to the newsletter?
Reply to this email or email us at skinnerwest@gmail.com.
==================
ONGOING FUNDRAISERS
Are you supporting Skinner through these NO additional cost fundraisers?
SUPPORT OUR SCHOOL and Share this with Family and Friends!
Box Tops/ Labels for Education
Collect everyday labels from groceries to earn points and funds for our school library


e-Scrip (Retailers)
Visit
www.escrip.com
to designate your eScrip accounts to Mark T. Skinner. A percentage of your purchases go to the school. However, you must renew your e-Scrip
annually
. Look out for special bonus days too!
Target
1% goes to Skinner on ALL purchases made with Target Card (additional 5% all purchases for you!)
Designate Skinner Classical as your school
=====================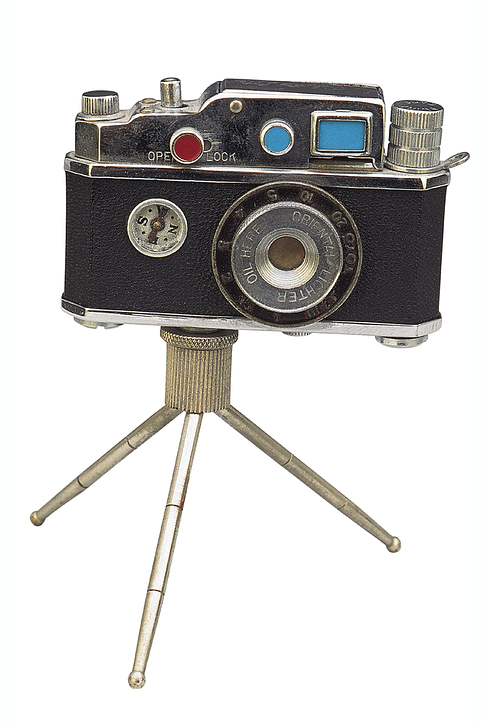 Please submit pictures from any Skinner West events (concerts, parties, presentations etc) to skinnerwest@gmail.com.
We prefer .jpg or .gif files of up to 350kb.
FOLLOW US ON:
Would you like to add another parent, guardian or caregiver? Sign up for this newsletter, using this form:
=====================
Not Receiving Newsletters?
If you have been missing a weekly newsletter, be sure to check your spam email for any email that comes from SkinnerWest@gmail.com
Click on the link to advance to the article you wish to read!
New Articles:
Repeat Articles:

End of 1st Quarter

Important Dates


Nov. 11th - Veterans Day (No School)
Nov. 12th - End of 1st Quarter
Nov. 13th - School Improvement Day (No School for Students)
Nov. 18th - Report Card Pick-Up (No School for Students)

Attention all parents!
Skinner teachers and students are embarking on a new initiative called Stewards of Skinner West.
The program's main goal is to give students the opportunity to take ownership and help to maintain cleanliness and comfort in and around our beautiful school.
Our plan is to begin the initiative on
Monday, November 9th, 2015
.
We are seeking supply contributions of the following to help us get started:
(1) Watering can
(2) Low maintenance medium-sized plants
(3-5 boxes) Non-latex disposable gloves
(3-5 boxes) 13-gallon garbage bags
(12 rolls) Paper towels
(2 bottles) Window cleaning solution
(5 packages) Wipes
We will happily accept any contribution.
Please email Mr. Baron (
mlbaron@cps.edu
) to let him know which supplies you're able to contribute. Supplies can be left to his attention in his area on the second floor landing (outside of art room).

Skinner Yankee Candle Fundraiser

PTO is hosting a Yankee Candle Fundraiser. The fundraiser started on Monday November 2nd, and orders are due no later than
Monday November 16th
, this is to ensure delivery the week before winter break. Please note that the dates on the flyer inside of the packet are not correct, please update to reflect Monday Nov 2 --
Monday Nov 16th
.
The PTO is requesting that each student sell at least one candle. If all 1,000+ of our Superstars sell 1 candle each, we can raise over $10,000 as Skinner earns 40% on all sales. All money raised goes right back into the school classrooms, kids programs, and family nights.
No late orders will be accepted as we want to ensure delivery of the candles to the school the week prior to winter break so you can give these wonderful scented candles as lovely gifts to your friends and family for the holidays.These will make wonderful holiday gifts for your family and friends.

Halloween Fun at Skinner West

Halloween was a success! Our students enjoyed dressing in costume, participating in the school Halloween parade, celebrating with their class, and attending the 6th-8th Grade Monster Mash party.
Thank you to all parents and family members who donated their time to help our teachers and staff.


The Skinner West Debate Team participated in the Chicago Middle School Debate League's first tournament of the 2015-2016 season on Saturday, Oct. 24 at OA Thorp Academy.
The overall topic for the year is:
'Domestic Surveillance'
, and the cases being debated at this Tournament were
'
Stingray' , and 'National Security Letters'.
Out of 69 possible awards, Skinner took home 26 of them, over one-third of all possible awards.
Congratulations to our individual and team winners:
NOVICE
Najeo S.- 1st Place
Trip G. - 3rd Place
Chris P. -4th Place
Christina L. - 6th Place
Nia L. - 10th Place
Faizi T. - 11th Place
Olivia C. - 13th Place
Christi B. - 18th Place
JV
Victor K. - 1st Place
Ruthie Z. -3rd Place
Matthew S. - 4th Place
Chris C. - 6th Place
Jada M. - 9th Place
VARSITY
Alexis C. - 2nd Place
Olamide B. - 5th Place
Aysia G. - 6th Place
NOVICE TEAMS
Najeo S. and Katelyn M. - 1st Place
Trip G. and Chris P. - 2nd Place
Faizi T. and Christi B. - 3rd Place
Nia L. and Lila A. - 4th Place
Christina L. and Olivia C. - 7th Place
JV TEAMS
Chris C. and Victor K. - 1st Place
Jada M. and Ruthie Z. -4th Place
Nandi M. and Rory A. - 5th Place
VARSITY TEAMS
Olamide B. and Anicia M. - 2nd Place
Alexis C. and Aysia G. - 3rd Place


Skinner Communications Committee



Be part of the Skinner West Communications Committee!

The Skinner West Communications Committee is looking for volunteers to help with bridging the communication between school administration and parents via the school website, weekly newsletter, and social media.


The next Communications Meeting is on

Tuesday November 10th at 6pm in the school library.

Mad Science
Days Off School and Night at the Lab
Looking for a camp for one of the November or December days off of school? Mad Science is offering camps on all of these days. Each camp includes hands-on fun, take-home projects, and snack-tivities related to the topic of the day. Mad Science is also offering a Night at the Lab on December 11th so that adults can enjoy a night out, while little scientists have a fun night in their Mad Science Lab.

2016/17 Prospective Student Open House
Skinner's Prospective Student Open House for our Classical Program is next week for Grades K- 5.
The Open House will be held on Tuesday, November 10th from 10-11am.
There will be another Open House for prospective students Grades 6th-8th on Tuesday, November 10th from 5:30- 6 :30.

Apply for 2016-17 School Year
Want to apply for testing for your elementary school child for the 2016-17 school year?
Read on for information on applying to Regional Gifted Schools, Classical Schools, International Gifted Programs, and Academic Centers:
If you would like to apply to these schools using the online application process, your first step is to open an account and request a Personal Identification Number at the online site, www.apply.cps.edu. The PIN will be mailed to your home address and then you can follow the steps to schedule testing and apply to the school.

There is an LSC Community Representative vacancy. Applications will be available in the main office. Interested candidates are invited to speak at the LSC meeting on November 17th at 6:30. The application deadline is Monday, November 16th 2015 at 4pm.


Back to top

Parents, are you aware that many selective enrollment elementary and high schools have open houses in the months of October and November?


If your child is in 6th, 7th or 8th grade you should begin having discussions with them about the various school options. In addition, you might want to attend some of the upcoming open houses. They are great opportunities to learn more about the schools. Faculty, staff and students are available to answer questions about curriculum, extracurricular activities, sports programs, tuition, financial aid, etc. Take a look at the lists of Selective Enrollment Open Houses from the CPS Office of Access and Enrollment.