Weekly Update
Friday, Oct. 23rd


Catalog Fundraiser Orders Due
Last Day To Donate To Walkathon
Wednesday, Oct. 28th
Picture Day
Monster Bash
6th-8th Grade
4:00 - 6:00pm
CPS School Calendar 2015-2016
Put your child's name on the Skinner Marquee!
Looking for a unique Way to Say "Happy Birthday" to Your Child? Surprise your child with an electronic greeting on the Skinner West marquee for only $25.

In addition, a birthday greeting will be sent to your child via the intercom during morning announcements . All proceeds will help our Skinner 8th graders go to Washington DC.
Complete the announcement request form - click here
Enclose $25 cash or check to Skinner West with the form
Turn the form into Room 320 or 326
All forms must be turned in at least one week prior to your requested date.
Your child's birthday announcement will run for 24 hours. If your child's birthday falls on a weekend, the announcement will run the Friday before.
===================
Neighborhood News
What's Happening in the West Loop? Visit the
==================
Did you miss last week's Week-At-A-Glance e-newsletter? Click
here
to catch up on a must-read!
==================
Does your Superstar have an accomplishment or honorable mention you would like to submit to the newsletter?
Reply to this email or email us at skinnerwest@gmail.com.
==================
ONGOING FUNDRAISERS
Are you supporting Skinner through these NO additional cost fundraisers?
SUPPORT OUR SCHOOL and Share this with Family and Friends!
Box Tops/ Labels for Education
Collect everyday labels from groceries to earn points and funds for our school library


e-Scrip (Retailers)
Visit
www.escrip.com
to designate your eScrip accounts to Mark T. Skinner. A percentage of your purchases go to the school. However, you must renew your e-Scrip
annually
. Look out for special bonus days too!
Target
1% goes to Skinner on ALL purchases made with Target Card (additional 5% all purchases for you!)
Designate Skinner Classical as your school
=====================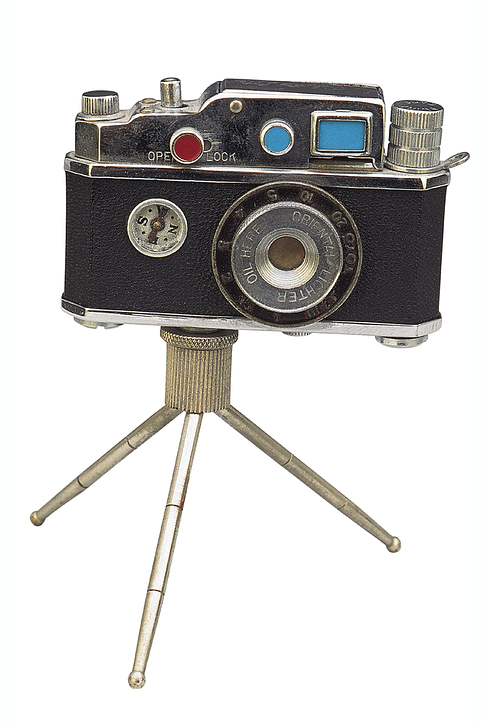 Please submit pictures from any Skinner West events (concerts, parties, presentations etc) to skinnerwest@gmail.com.
We prefer .jpg or .gif files of up to 350kb.
FOLLOW US ON:
Would you like to add another parent, guardian or caregiver? Sign up for this newsletter, using this form:
=====================
Not Receiving Newsletters?
If you have been missing a weekly newsletter, be sure to check your spam email for any email that comes from SkinnerWest@gmail.com
Click on the link to advance to the article you wish to read!
New Articles:
Repeat Articles:

Monster Bash
Friday, October 30, 2015
4:00-6:00pm


Skinner 6th, 7th and 8th grade students will have a spooky celebration filled with dancing, costume contests, pizza, candy and more! The cost of the event is $6. Former Skinner West students that moved on to an Academic Center (current 7th and 8th graders) are welcome to attend as well. ALL students must have a signed permission form, which can be found
here
.

Skinner West was chosen to participate in the Google Expeditions Pioneer Program! Students used Google Cardboard and Viewmaster devices to take a variety of virtual field trips.
During Library class with Ms. Ranftl, students explored London Literary Locations like Shakespeare's Globe Theater, Big Ben, 221 B Baker Street, and Platform 9 3/4, and wrapped up with a
view of London from the top of the London Eye
. Mrs. Irvin's 6th graders checked our urbanization in Brazil and India for their Global Citizenship unit. Ms. Sendoun led upper grade science classes to CERN and Mars, and Ms. Ward and Mr. Lew took their classes to see Ocean Safaris and Landforms.
Here is a fun video of Ms. O's 3rd grade class checking out London!

There was also a segment done on Skinner West and the Google Expeditions Pioneer Program by ABC 7 News, click here.

Parents, are you aware that many selective enrollment elementary and high schools have open houses in the months of October and November?


If your child is in 6th, 7th or 8th grade you should begin having discussions with them about the various school options. In addition, you might want to attend some of the upcoming open houses. They are great opportunities to learn more about the schools. Faculty, staff and students are available to answer questions about curriculum, extracurricular activities, sports programs, tuition, financial aid, etc. Take a look at the lists of Selective Enrollment Open Houses from the CPS Office of Access and Enrollment.


STAR Program Contact Information


In the event that you need to contact the STAR desk after regular office hours, please call us through the security guard's desk. You will call
773-534-7790
and enter the extension 61159. The security guard can then notify the STAR desk of any emergency information. Thank you!
School Fees are critical to ensure we have sufficient supplies for each grade. Each is found HERE
Fees can be paid via cash or check payable to "Skinner West" and dropped off with your teacher. Please label it with your childs name/ grade
If your child is absent, please provide your teacher a note with a parent's or doctor's signature in order to receive an excused absence. This is mandatory to receive an excused absence .
Gym Uniform Policy Update!
It is our goal to have all of our Superstars dressed appropriately for every physical education class. All clothing should be light and easy to move in. Any clothing that restricts movement should be avoided.
Also, appropriate footwear is necessary. We strongly recommend purchasing items through Land's End. All items on the website are accepted and each purchase benefits the school. The school's page can be found
here
.
Please also see
here
for more information related to ordering through Lands' End.
Please note that students will not be allowed to change in or out of clothes for PE. We kindly as for you to send your Superstar in clothes that abide by the guidelines shown above on their physical education day.
Also, please be aware that accidents do happen and there's an increased likelihood that they will happen during physical education so please take necessary precautions when it comes to bringing or wearing expensive items such as glasses. If your child wears glasses you may consider having them wear an inexpensive/spare pair for P.E.
Thank you for your support.
Mr. Johnson & Ms. Westendorf
PE Teachers