Weekly Update
Gallery 111
Tuesday, 9/22
4:00pm
Art Room
Parent Teacher Organization (PTO)
Tues, 9/22
5:30 PM
Library
Local School Council Meeting
Tues, 9/22
6:30 PM
Gymnatorium
Volunteer Meeting for the FOSW Walkathon
Thursday, 9/24
9:00am - 10:00 am
Cafeteria
Open House for Current Parents Grades 2-5
Parents
Grade 1 - 5:30 -6:30
Grades 6-8 5:30 -7:00
WALKATHON
Thursday, 10/8
CPS School Calendar 2015-2016
FREE Breakfast and FREE Lunch Menus
Put your child's name on the Skinner Marquee!
Looking for a unique Way to Say "Happy Birthday" to Your Child? Surprise your child with an electronic greeting on the Skinner West marquee for only $25.

In addition, a birthday greeting will be sent to your child via the intercom during morning announcements . All proceeds will help our Skinner 8th graders go to Washington DC.
Complete the announcement request form - click here
Enclose $25 cash or check to Skinner West with the form
Turn the form into Room 320 or 326
All forms must be turned in at least one week prior to your requested date.
Your child's birthday announcement will run for 24 hours. If your child's birthday falls on a weekend, the announcement will run the Friday before.
===================
Neighborhood News
What's Happening in the West Loop? Visit the
==================
Did you miss last week's Week-At-A-Glance e-newsletter? Click
here
to catch up on a must-read!
==================
Does your Superstar have an accomplishment or honorable mention you would like to submit to the newsletter?
Reply to this email or email us at skinnerwest@gmail.com.
==================
ONGOING FUNDRAISERS
Are you supporting Skinner through these NO additional cost fundraisers?
SUPPORT OUR SCHOOL and Share this with Family and Friends!
Box Tops/ Labels for Education
Collect everyday labels from groceries to earn points and funds for our school library


e-Scrip (Retailers)
Visit
www.escrip.com
to designate your eScrip accounts to Mark T. Skinner. A percentage of your purchases go to the school. However, you must renew your e-Scrip
annually
. Look out for special bonus days too!
Target
1% goes to Skinner on ALL purchases made with Target Card (additional 5% all purchases for you!)
Designate Skinner Classical as your school
=====================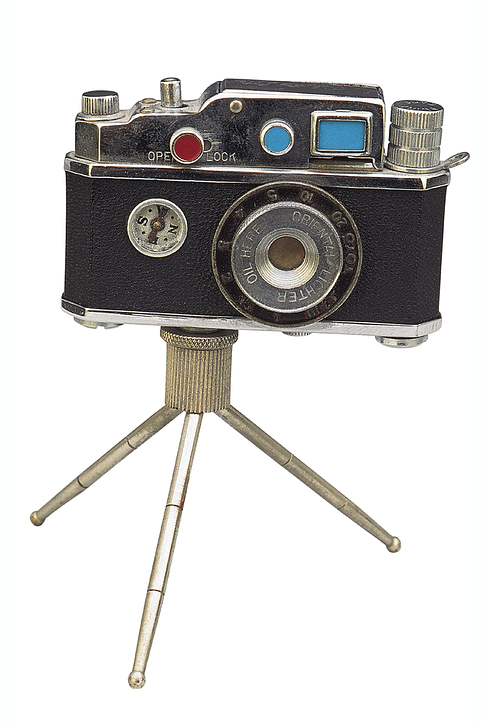 Please submit pictures from any Skinner West events (concerts, parties, presentations etc) to skinnerwest@gmail.com.
We prefer .jpg or .gif files of up to 350kb.
FOLLOW US ON:
Would you like to add another parent, guardian or caregiver? Sign up for this newsletter, using this form:
=====================
Not Receiving Newsletters?
If you have been missing a weekly newsletter, be sure to check your spam email for any email that comes from SkinnerWest@gmail.com
Click on the link to advance to the article you wish to read!
New Articles:
Repeat Articles
If your child is absent, please provide your teacher a note with a parent's or doctor's signature in order to receive an excused absence. This is mandatory to receive an excused absence .
Gym Uniform Policy Update!
It is our goal to have all of our Superstars dressed appropriately for every physical education class. All clothing should be light and easy to move in. Any clothing that restricts movement should be avoided.
Also, appropriate footwear is necessary. We strongly recommend purchasing items through Land's End. All items on the website are accepted and each purchase benefits the school. The school's page can be found
here
.
Please also see
here
for more information related to ordering through Lands' End.
Please note that students will not be allowed to change in or out of clothes for PE. We kindly as for you to send your Superstar in clothes that abide by the guidelines shown above on their physical education day.
Also, please be aware that accidents do happen and there's an increased likelihood that they will happen during physical education so please take necessary precautions when it comes to bringing or wearing expensive items such as glasses. If your child wears glasses you may consider having them wear an inexpensive/spare pair for P.E.
Thank you for your support.
Mr. Johnson & Ms. Westendorf
PE Teachers



Welcome to a new school year from Forrest Claypool & Janice Jackson!
Dear CPS Families & Guardians,




As the 2015-2016 school year begins, it is our pleasure to welcome each of you as we continue to shape the next generation of thinkers, innovators and entrepreneurs to lead our great city.




Thanks to you, we have a lot to build on in the year ahead. Across all grades in CPS, students are showing exciting growth and promise, and the District is investing in proven programs:

Teachers in 200 preschool classrooms, double the number of just a few years ago, will welcome our youngest students for their very first day of school today.

All 25,000+ of our kindergartners now have access to full day programs.

Our 4th graders

led

large urban districts on the Nation's Report Card in Math two years ago; those students begin 6th grade today, on a stronger path than ever before.

More than 30,000 of our 7th and 8th graders are performing at or above the national average in reading; a critical stepping stone as they prepare in high school.

Once in high school, they continue to do well; more than 16,000 of our sophomores - 8 in 10 - will begin the year on track to graduate.

Our high school graduates are enrolling in college more frequently and staying there, too. About 6 in 10 students who graduate each May are enrolling in two- and four-year programs that next fall. And of the students who enroll, about 70 percent return for their sophomore year. These rates are growing steadily each year.

These are not statistics or numbers, they are our students and your children; they are Chicago's future. In the 2015-2016 school year, CPS will continue to focus on ensuring every student, in every part of the city, receives a world-class education that prepares them for success.




To that end, we recently launched a series of working groups to address a complex set of challenges currently facing the District. CPS is partnering with parents, students, and educators, as well as education, civic, and business leaders to recommend ideas to improve the quality of our high schools; recruit, develop and retain high quality principals; and offer better school support from Central Office.




To learn more about the Working Groups and to track their progress, please visit

here

, or follow CPS on Twitter and Facebook. And if you want to share your own excitement about the first day of school this year on Twitter, please use

#CPSFirstDay

.




We know that CPS has made a great deal of progress over the past few years. We also know that there is much more work that we need to do to ensure that every student has equal access to a high-quality education. The upcoming school year represents the next step in creating, together, the school district we all want-and our students deserve.
Room Parents are needed for the following teachers!!
Grade 1 - Martin

Grade 2 - Thiel
Grade 4 - Travis
Grade 4 - Cox

Grade 5 - Linke

Grade 5 - Cole

Grade 5 - Lew

Grade 6 - Batchelor

Grade 7 - Christiansen

Grade 8 - Mellos
Please sign up through the designated database (next article below) form or contact
Kavita Rao

Complete your Student/Parent Database Form
& Optional Volunteer for Room Parent Program
To prepare for pertinent classroom communications, we are collecting email information on behalf of your teachers. Click on the respective database form (one for each student, please!)
If you are unsure of which class your child belongs to, please complete this form instead:
In addition to collecting your contact information, please include your interest in being a ROOM PARENT for your child's class.
School Fees are critical to ensure we have sufficient supplies for each grade. Each is found HERE
Fees can be paid via cash or check payable to "Skinner West" and dropped off with your teacher. Please label it with your childs name/ grade
Register NOW for SelectivePrep's Selective Enrollment Program (for 8th Graders)
8 week classes will start on
One third of the entrance score is determined by your child's performance on the Selective Enrollment High School Entrance Exam. SelectivePrep offers an intensive program to help prepare students for the Selective Enrollment Entrance Exam. SelectivePrep's course will review all the Exam's Reading, Math, Language, and Vocabulary topics and discuss optimal test taking techniques. Included in this program is a Study Guide containing extensive content review and exercises.
ORIENTATION AUDITION INFORMATION FOR 2015-16 REGIONAL ALL-CITY PERFORMING ARTS
September 26, 2015
9:00am - 12:30pm
Upon registration, you will be notified of location
The Regional Ensembles consist of Elementary Concert Band (grades 4-­-8); High School Concert Band (grades 9-­- 12); Elementary Chorus (grades 3-­-8); High School Chorus (grades 9-­-12); High School Jazz Ensemble (grades 9-­-12); High School Orchestra (grades 8-­-12); Theatre (grades 8-­-12); and Dance (grades 8-­-12).
The Regional Ensembles will meet for 2 hours on Saturdays, October - January. Students from the regional ensembles may be eligible for nomination to participate in the All-­-City Performing Arts Ensembles (February - May).
Students may audition for more than one ensemble and, upon acceptance, may be able to participate in multiple ensembles as enrollment and scheduling allow.
Click here for more more information.
Karate
Mad Science
Click
HERE
to learn more about Mad Science options for your KDG - 6th Grader
Afterschool classes are available @Skinner Mon & Wed @ 4pm
Days off School camps are available @ the Mad Science location