Weekly Update
Put your child's name on the Skinner Marquee!
Looking for a unique Way to Say "Happy Birthday" to Your Child? Surprise your child with an electronic greeting on the Skinner West marquee for only $25.

In addition, a birthday greeting will be sent to your child via the intercom during morning announcements . All proceeds will help our Skinner 8th graders go to Washington DC.
Complete the announcement request form - click here
Enclose $25 cash or check to Skinner West with the form
Turn the form into Room 320 or 326
All forms must be turned in at least one week prior to your requested date.
Your child's birthday announcement will run for 24 hours. If your child's birthday falls on a weekend, the announcement will run the Friday before.
===================


Neighborhood News
What's Happening in the West Loop? Visit the
==================


Did you miss last week's Week-At-A-Glance e-newsletter? Click
here
to catch up on a must-read!
==================
Does your Superstar have an accomplishment or honorable mention you would like to submit to the newsletter?
Reply to this email or email us at skinnerwest@gmail.com
==================
ONGOING FUNDRAISERS
Are you supporting Skinner through these NO additional cost fundraisers?
SUPPORT OUR SCHOOL and Share this with Family and Friends!
Box Tops/ Labels for Education
Collect everyday labels from groceries to earn points and funds for our school library


e-Scrip (Retailers)
Visit
www.escrip.com
to designate your eScrip accounts to Mark T. Skinner. A percentage of your purchases go to the school. However, you must renew your e-Scrip
annually
. Look out for special bonus days too!
Target
1% goes to Skinner on ALL purchases made with Target Card (additional 5% all purchases for you!)
Designate Skinner Classical as your school
=====================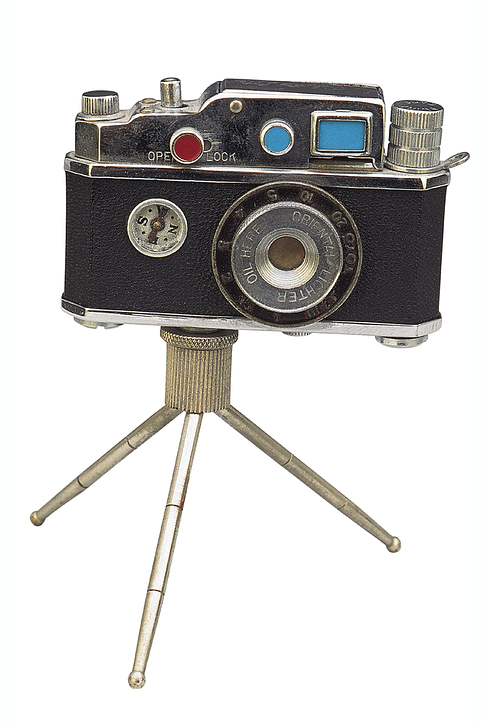 Please submit pictures from any Skinner West events (concerts, parties, presentations etc) to skinnerwest@gmail.com.
We prefer .jpg or .gif files of up to 350kb.
FOLLOW US ON:
Would you like to add another parent, guardian or caregiver? Sign up for this newsletter, using this form:
=====================
Not Receiving Newsletters?
If you have been missing a weekly newsletter, be sure to check your spam email for any email that comes from SkinnerWest@gmail.com
Click on the link to advance to the article you wish to read!
New Articles:
Repeat Articles:

Mark your calendars for Wednesday, March 2, 2016. We will be having Trivia Night as part of a fundraiser for this year's 8th grade trip to Washington, DC. See you there!



Network Champions


Skinner West Boys 5/6 and 7/8 team competed in the Network 6 championship on Saturday February 5, 2016 @JennerElementary. Both teams went up against South Loop Elementary who had 3 teams (7/8 Girls, 7/8 Boys, 5/6 Boys) that made it to the Network 6 championship game.
5/6 Boys game started out with Skinner West jumping out to an early lead in the first few minutes. Great defense on the wings from Austin F., Romell F., and TJ S. led to quick steals and quick baskets. South Loop fought hard to stay in the game but early baskets from Niel D. made it tough. The team was anchored and led by Xavier A. who controlled the paint with defense and took care of business with some exciting scoring, including a over the head backwards layup from an inbound play. The subs from Skinner West continued to pour it on as Skinner cruised to a 15+ point victory.
7/8 Boys were meeting South Loop for the 3rd time this season with the record being 1 and 1. The two meetings before set the stage for what was sure to be a classic game. Skinner West came out strong on defense not allowing anything easy, forcing turnovers. The turnovers led to guard Isaiah Y. pushing the ball and finding open shooters Amari B. and Joshua A. for big time threes and layups. South Loop did not go away, after every Skinner run, South Loop sparked one of their own. Robert P., Josh H. and Phil S. dominated the boards for Skinner West, snatching every rebound only allowing South Loop one shot at the basket. In the second quarter one of the players from Skinner went down and made room for Khalil C. to come in and put his imprint on the game, diving for loose balls coming up with steals and continuing the first half success. The half ended with Skinner up by 7. In the second half it was a battle, both teams going back and forth, with a big push from the bench Skinner began to pull away. Just that quickly South Loop brought the game to within 3. With 2 minutes left shooting guard Cleveland H. received the pass on a break took 2 dribbles stepped into his shot and nailed a big shot that put Skinner up by 6. With another push from South Loop and Skinner up by 1, team captain Joshua H. stepped up and knocked down 2 free throws. The final score ended with Skinner pulling off the victory by 3.



Back to Top
A great big shout out to the PTO/Forum for sponsoring our special guests from Ghana!


Bernard Woma and the Saakumu Dance Troupe worked with the 7th & 8th graders on percussion, singing and dance, gave two incredible performances at Whitney Young High School which were attended by the entire
Skinner West student body, and then ended the day with a dance workshop for 6th graders. A wonderful time was had by all, and we can't wait for them to come back next year. Thank you very much, PTO/Forum!
Click
here to view photos
from the event.

Principal Clark's Report
Local School Council Meeting
The Principal's Report is prepared monthly by Mrs. Deborah Clark, Mark T. Skinner Elementary School Principal.
These reports are presented at the Local School Council (LSC) monthly meeting and discussed.
Back to Top

The 2nd grade Brownie Troop 20782 has organized a school supply drive. All supplies will be donated to Give a Heart to Africa which runs after school programs for students in need in Tanzania as well as adult women. They are in need of donations of school supplies such as: paper clips, dry erase markers, staplers, rulers, water colors, toy cars, glitter, Legos, calculators, safety scissors, scotch tape, notebooks, and ESL readers. If you are able to, please consider donating some supplies to the box in the lobby of the school. Thank you from our Girl Scouts!




Only a few weeks left to leave your mark on Skinner and support our mosaic! Business logos, family names, quotes, class tiles, be creative!
Business and photo files should be in the following format:
Gallery 111 will format the family name or other written tiles for you!


The PTO is hosting their annual Cookie Dough Fundraiser. The funds raised go back to our Skinner Superstars for classroom needs, access to computer programs (IXL/Achieve 3000), field trips, special projects, etc. This year's fundraiser will run from from February 24 - March 10 to ensure delivery for report card pick-up day (April 13th). Be on the lookout for fundraiser packets to be sent home in the coming days.



The next LSC School Improvement Committee meeting will be held on
Monday, February 22
, at
4:00PM
.

We are excited to announce that this year's Money Smart Week takes place April 23-30. In support of Chicago's Money Smart Week, the Federal Reserve Bank of Chicago and its partner organizations are once again sponsoring the Money Smart Kid Essay Contest. Students in grades 5-8 are encouraged to answer this year's Money Smart Question with an essay of 300 words or less. Go
here
to learn more about this year's Money Smart Question. Essay submissions are due by March 15th.

Karate Spring Registration Now Open

Back to top