Weekly Update
Communications Committee
Tues, 9/15
6:30pm
Library
Gallery 111
Tuesday, 9/22/15
4:00pm
Art Room
Parent Teacher Organization (PTO)
Tues, 9/22
5:30 PM
Library
Local School Council Meeting
Tues, 9/22
6:30 PM
Gymnatorium
FOSW Walkathon Volunteer Meeting
Thursday, 9/24
9:00am - 10:00 am
Cafeteria
CPS School Calendar 2015-2016
FREE Breakfast and FREE Lunch Menus
Put your child's name on the Skinner Marquee!
Looking for a unique Way to Say "Happy Birthday" to Your Child? Surprise your child with an electronic greeting on the Skinner West marquee for only $25.

In addition, a birthday greeting will be sent to your child via the intercom during morning announcements . All proceeds will help our Skinner 8th graders go to Washington DC.
Complete the announcement request form - click here
Enclose $25 cash or check to Skinner West with the form
Turn the form into Room 320 or 326
All forms must be turned in at least one week prior to your requested date.
Your child's birthday announcement will run for 24 hours. If your child's birthday falls on a weekend, the announcement will run the Friday before.
===================
Neighborhood News
What's Happening in the West Loop? Visit the
==================
Did you miss last week's Week-At-A-Glance e-newsletter? Click
here
to catch up on a must-read!
==================
Does your Superstar have an accomplishment or honorable mention you would like to submit to the newsletter?
Reply to this email or email us at skinnerwest@gmail.com.
==================
ONGOING FUNDRAISERS
Are you supporting Skinner through these NO additional cost fundraisers?
SUPPORT OUR SCHOOL and Share this with Family and Friends!
Box Tops/ Labels for Education
Collect everyday labels from groceries to earn points and funds for our school library


e-Scrip (Retailers)
Visit
www.escrip.com
to designate your eScrip accounts to Mark T. Skinner. A percentage of your purchases go to the school. However, you must renew your e-Scrip
annually
. Look out for special bonus days too!
Target
1% goes to Skinner on ALL purchases made with Target Card (additional 5% all purchases for you!)
Designate Skinner Classical as your school
=====================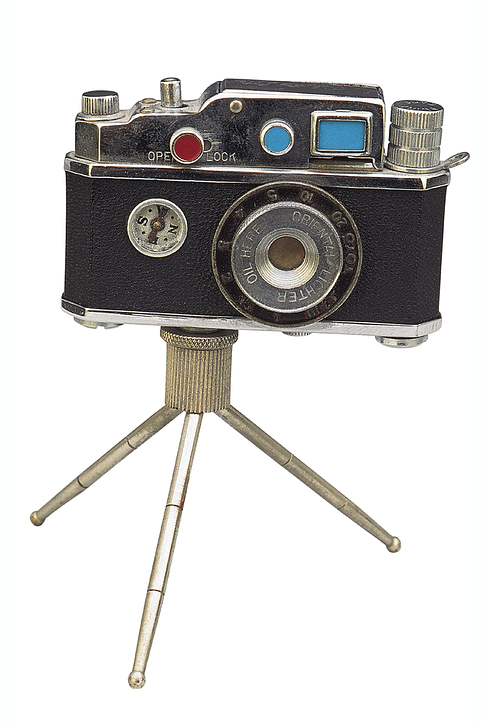 Please submit pictures from any Skinner West events (concerts, parties, presentations etc) to skinnerwest@gmail.com.
We prefer .jpg or .gif files of up to 350kb.
FOLLOW US ON:
Would you like to add another parent, guardian or caregiver? Sign up for this newsletter, using this form:
=====================
Not Receiving Newsletters?
If you have been missing a weekly newsletter, be sure to check your spam email for any email that comes from SkinnerWest@gmail.com

Welcome Skinner Superstars!
Superstars and Parents:
We're so excited to welcome each and every one of our Superstars and families for another amazing year at Skinner West. Entering my 22nd year as principal at Skinner, I continue to be amazed at the growth and depth our Skinner Superstars demonstrate every day.
We will continue the journey to success only with the amazing support of parents, community, teachers and administration. Each plays such an important part to the success of our students and their future. So, THANK YOU, in advance for your support!
We had an exciting new student and parent orientation this week. We are also welcoming new teachers and staff to provide enriching and challenging learning opportunities for pre-K through eighth graders . I'm looking forward to another great year for our Superstars!
As we enter this first very busy week of school, there is much information to share from our teachers. Also, please make sure you read through all of the materials provided by CPS. If you rely on bus service provided by CPS, please be patient as the bus companies implement new bus routes. Also , please remember to adhere to our drop-off and pick-up procedures and be patient with finding a legal parking spot. Refer to our website
www.skinnersuperstars.or
g or stop by our office if you need specific information. You can also contact me at the parent-only email address:
principalclark20@gmail.com.
Have a Great First Day of School and a Fantastic School Year !



Welcome to a new school year from Forrest Claypool & Janice Jackson!
Dear CPS Families & Guardians,




As the 2015-2016 school year begins, it is our pleasure to welcome each of you as we continue to shape the next generation of thinkers, innovators and entrepreneurs to lead our great city.




Thanks to you, we have a lot to build on in the year ahead. Across all grades in CPS, students are showing exciting growth and promise, and the District is investing in proven programs:

Teachers in 200 preschool classrooms, double the number of just a few years ago, will welcome our youngest students for their very first day of school today.

All 25,000+ of our kindergartners now have access to full day programs.

Our 4th graders

led

large urban districts on the Nation's Report Card in Math two years ago; those students begin 6th grade today, on a stronger path than ever before.

More than 30,000 of our 7th and 8th graders are performing at or above the national average in reading; a critical stepping stone as they prepare in high school.

Once in high school, they continue to do well; more than 16,000 of our sophomores - 8 in 10 - will begin the year on track to graduate.

Our high school graduates are enrolling in college more frequently and staying there, too. About 6 in 10 students who graduate each May are enrolling in two- and four-year programs that next fall. And of the students who enroll, about 70 percent return for their sophomore year. These rates are growing steadily each year.

These are not statistics or numbers, they are our students and your children; they are Chicago's future. In the 2015-2016 school year, CPS will continue to focus on ensuring every student, in every part of the city, receives a world-class education that prepares them for success.




To that end, we recently launched a series of working groups to address a complex set of challenges currently facing the District. CPS is partnering with parents, students, and educators, as well as education, civic, and business leaders to recommend ideas to improve the quality of our high schools; recruit, develop and retain high quality principals; and offer better school support from Central Office.




To learn more about the Working Groups and to track their progress, please visit

here

, or follow CPS on Twitter and Facebook. And if you want to share your own excitement about the first day of school this year on Twitter, please use

#CPSFirstDay

.




We know that CPS has made a great deal of progress over the past few years. We also know that there is much more work that we need to do to ensure that every student has equal access to a high-quality education. The upcoming school year represents the next step in creating, together, the school district we all want-and our students deserve.
Room Parents are needed for the following teachers!!
Grade 1 - Martin

Grade 2 - Thiel
Grade 4 - Travis
Grade 4 - Cox

Grade 5 - Linke

Grade 5 - Cole

Grade 5 - Lew

Grade 6 - Batchelor

Grade 7 - Christiansen

Grade 8 - Mellos
Please sign up through the designated database (next article below) form or contact
Kavita Rao

Complete your Student/Parent Database Form
& Optional Volunteer for Room Parent Program
To prepare for pertinent classroom communications, we are collecting email information on behalf of your teachers. Click on the respective database form (one for each student, please!)
If you are unsure of which class your child belongs to, please complete this form instead:
In addition to collecting your contact information, please include your interest in being a ROOM PARENT for your child's class.
School Fees are critical to ensure we have sufficient supplies for each grade. Each is found HERE
Fees can be paid via cash or check payable to "Skinner West" and dropped off with your teacher. Please label it with your childs name/ grade
Register NOW for SelectivePrep's Selective Enrollment Program (for 8th Graders)
8 week classes will start on
One third of the entrance score is determined by your child's performance on the Selective Enrollment High School Entrance Exam. SelectivePrep offers an intensive program to help prepare students for the Selective Enrollment Entrance Exam. SelectivePrep's course will review all the Exam's Reading, Math, Language, and Vocabulary topics and discuss optimal test taking techniques. Included in this program is a Study Guide containing extensive content review and exercises.
ORIENTATION AUDITION INFORMATION FOR 2015-16 REGIONAL ALL-CITY PERFORMING ARTS
September 26, 2015
9:00am - 12:30pm
Upon registration, you will be notified of location
The Regional Ensembles consist of Elementary Concert Band (grades 4-­-8); High School Concert Band (grades 9-­- 12); Elementary Chorus (grades 3-­-8); High School Chorus (grades 9-­-12); High School Jazz Ensemble (grades 9-­-12); High School Orchestra (grades 8-­-12); Theatre (grades 8-­-12); and Dance (grades 8-­-12).
The Regional Ensembles will meet for 2 hours on Saturdays, October - January. Students from the regional ensembles may be eligible for nomination to participate in the All-­-City Performing Arts Ensembles (February - May).
Students may audition for more than one ensemble and, upon acceptance, may be able to participate in multiple ensembles as enrollment and scheduling allow.
Click here for more more information.
Extended Maternity Leave for
Mrs. Rosenzweig


Fifth grade Classical Teacher, Mrs. Rosenzweig, will be on maternity leave until November. We are in the process of hiring a consistent substitute teacher to fill in for her while she is on leave.
New First Grade Drop-Off & Pick-Up Procedures
ALL
first grade students, arriving to school by car, must be dropped off at the Monroe Street entrance. Students arriving before 8:45 a.m. must enter through the Monroe door, and walk directly to the lunchroom.
First grade students will be dismissed from the Monroe Street door. Teachers will walk students out the Monroe Street door for dismissal at 3:45 P.M. To alleviate congestion in the school lobby, parents may wait inside the fenced area on the Monroe Street side. For safety reasons, do not allow your child to play in the fenced in area on the grass.
Drop Off and Pick Up
Please do not block any driveways in the community area, double-park or block a crosswalk while dropping off or picking up your child.
In the morning the Monroe Street side is a "kiss & go" (drive up- drop off and drive away) area. Please do not park there - even temporarily. Other parents need to be able to use this area to drop off their children. Find parking in another area if you are going to exit your car for ANY period of time.
After school, the Monroe Street side is reserved for the bus lane. There is no parking or area to wait for your child.
Do not park on the Adams Street side directly in front of the school in the mornings. The Adams side is used for school bus drop-off only.
In the evening, the Adams street side school parking zone is a "pick up & drive away" area. Do not leave your car for extended periods of time. Please find legal parking in other areas if you are going to exit your car for ANY period of time.
Parking Lot
Our parking lot has limited spaces and is for SKINNER STAFF ONLY. Please do not park in the staff lot or block other cars. It is permit parking only! All non-permit cars will be towed
Karate
Mad Science
Click
HERE
to learn more about Mad Science options for your KDG - 6th Grader
Afterschool classes are available @Skinner Mon & Wed @ 4pm
Days off School camps are available @ the Mad Science location

Save the Date:
Friends of Skinner West Walkathon!
October 8, 2015 (Thursday)
Please save the date for the annual Friends of Skinner West Walkathon.
This year, the walkathon will be held on
Thursday, October 8th
.
Our goal is to raise $40,000 for the school. A fun day of walking, biking, bounce houses, popcorn and a DJ are planned. Volunteers are needed.
Dear Wonderful Parents and Friends,
The instruments from Ghana have arrived at Skinner West safe and sound.
Here's the list of handmade instruments that you helped to purchase and ship to school with your donations on Go Fund Me:
Two 12-Key Gyils with 2 sets of mallets for each
Two padded carry bags for the gyils
Two Talking Drums w/sticks
Two carry bags for the talking drums
Two Gankogui (double bells)
Two dozen bell and drum sticks
You've not only supported the Skinner West Music Department, but also the individual artisans who make their living with their craft. You have my deepest gratitude!
Failure to provide proof can result in exclusion from school. PLEASE keep our kids healthy and comply. Thank You!