Weekly Update
Put your child's name on the Skinner Marquee!
Looking for a unique Way to Say "Happy Birthday" to Your Child? Surprise your child with an electronic greeting on the Skinner West marquee for only $25.

In addition, a birthday greeting will be sent to your child via the intercom during morning announcements . All proceeds will help our Skinner 8th graders go to Washington DC.
Complete the announcement request form - click here
Enclose $25 cash or check to Skinner West with the form
Turn the form into Room 320 or 326
All forms must be turned in at least one week prior to your requested date.
Your child's birthday announcement will run for 24 hours. If your child's birthday falls on a weekend, the announcement will run the Friday before.
===================


Neighborhood News
What's Happening in the West Loop? Visit the
==================


Did you miss last week's Week-At-A-Glance e-newsletter? Click
here
to catch up on a must-read!
==================
Does your Superstar have an accomplishment or honorable mention you would like to submit to the newsletter?
Reply to this email or email us at skinnerwest@gmail.com
==================
ONGOING FUNDRAISERS
Are you supporting Skinner through these NO additional cost fundraisers?
SUPPORT OUR SCHOOL and Share this with Family and Friends!
Box Tops/ Labels for Education
Collect everyday labels from groceries to earn points and funds for our school library


e-Scrip (Retailers)
Visit
www.escrip.com
to designate your eScrip accounts to Mark T. Skinner. A percentage of your purchases go to the school. However, you must renew your e-Scrip
annually
. Look out for special bonus days too!
Target
1% goes to Skinner on ALL purchases made with Target Card (additional 5% all purchases for you!)
Designate Skinner Classical as your school
=====================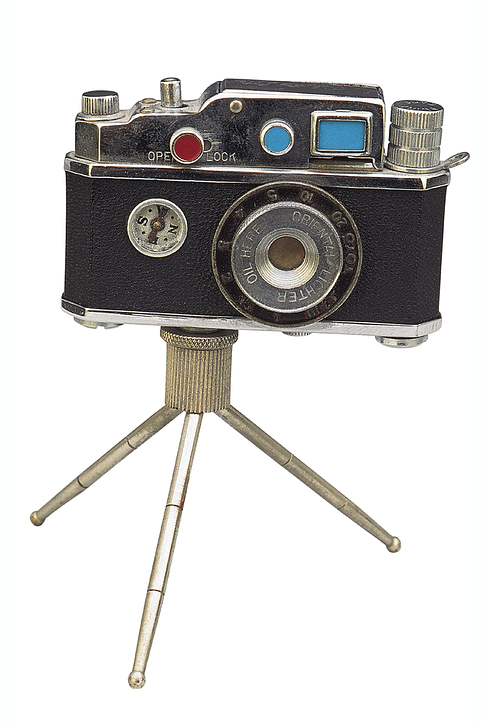 Please submit pictures from any Skinner West events (concerts, parties, presentations etc) to skinnerwest@gmail.com.
We prefer .jpg or .gif files of up to 350kb.
FOLLOW US ON:
Would you like to add another parent, guardian or caregiver? Sign up for this newsletter, using this form:
=====================
Not Receiving Newsletters?
If you have been missing a weekly newsletter, be sure to check your spam email for any email that comes from SkinnerWest@gmail.com
Click on the link to advance to the article you wish to read!
New Articles:
Repeat Articles:

Final Call! Ski Payments Are Due Tomorrow!

Final call! Submit your ski payments for our upcoming trip
February 5th
by
Friday
,
tomorrow
! Please attach all payments to the permission slip in a sealed envelope marked ski trip 2016 and send to the main office. Rooms are still available for one overnight stay, arriving
February 4th
. Book rooms directly through Grand Geneva for the 'Skinner Group' discounted rate.
Click
here
to access the permission slip.

Congratulations to the 6th, 7th, and 8th grade students who participated in the Regional Science Fair. Eighth graders I'deyah R., Olamide B., and Luis S. won 1st place and will be moving on to the City Science Fair this spring. Seventh grader Andrew B., also won 1st place for his design project; he will be moving on to the City Science Fair as well. Sixth graders Emma R. and Mila M. received a Silver medal; Regional Science Fair is as far as 6th grade projects can go. Way to go Superstars!



Back to Top


The PTO is hosting their annual Cookie Dough Fundraiser. The funds raised go back to our Skinner Superstars for classroom needs, access to computer programs (IXL/Achieve 3000), field trips, special projects, etc. This year's fundraiser will run from from February 24 - March 10 to ensure delivery for report card pick-up day (April 13th). Be on the lookout for fundraiser packets to be sent home in the coming days.



We are excited to announce that this year's Money Smart Week takes place April 23-30. In support of Chicago's Money Smart Week, the Federal Reserve Bank of Chicago and its partner organizations are once again sponsoring the Money Smart Kid Essay Contest. Students in grades 5-8 are encouraged to answer this year's Money Smart Question with an essay of 300 words or less. Go
here
to learn more about this year's Money Smart Question. Essay submissions are due by March 15th.

7th Graders - Register NOW for SelectivePrep's
7th Grade Standardized Test Preparation Program

One third of the Selective Enrollment admissions score is determined by your child's performance on the Measures of Academic Progress (NWEA/MAP) test. SelectivePrep offers a 16 hour program to help prepare students for this test. Go
here
to learn more about the program and when classes will be offered at the multiple locations.
If you need more information or have any questions, please visit the SelectivePrep website at
www.selectiveprep.com.
Parents & Caregivers, there has been no movement in Springfield around the budget crisis facing CPS. Beginning February 4th, all CPS schools, including Skinner West, will start budget cuts.
We desperately need your help to let our legislators know that this budget crisis needs to be solved. Attached
here
is a template you can use to quickly voice your opinion. For your information, attached
here
is Principal Clark's letter to parents in November including key contacts in local and state government who can help.

Bi-Lingual Action Committee

The Skinner West BAC is a group of parents that develops projects, activities, and events to celebrate the growing multicultural population at Skinner West. This group is open to all parents, not just those of English learners. All parents are welcome.
Please see our updated bulletin board in the Skinner Lobby that celebrates the Chinese New Year, or as they say in China, the "Chinese Spring Festival."
Happy new year, everyone!
Back to top

Skinner West Mosiac


Karate Spring Registration Now Open

Back to top