Weekly Update
Monday, Jan. 18th

No School
Martin Luther King Day

Skinner West Basketball Fundraiser
Diversey Bowl
12-2

Tuesday, Jan. 19-22

NWEA Testing
KDG (Ms. Growe & Priola), 4th, 5th, 6th grades


Wednesday, Jan. 20


LSC Communications Committee Meeting
6pm
Library



Thursday, Jan. 21st



School Improvement Committee

6:00pm
===================

Skinner West School Calendar


CPS School Calendar 2015-2016
2016-2017
Put your child's name on the Skinner Marquee!
Looking for a unique Way to Say "Happy Birthday" to Your Child? Surprise your child with an electronic greeting on the Skinner West marquee for only $25.

In addition, a birthday greeting will be sent to your child via the intercom during morning announcements . All proceeds will help our Skinner 8th graders go to Washington DC.
Complete the announcement request form - click here
Enclose $25 cash or check to Skinner West with the form
Turn the form into Room 320 or 326
All forms must be turned in at least one week prior to your requested date.
Your child's birthday announcement will run for 24 hours. If your child's birthday falls on a weekend, the announcement will run the Friday before.
===================


Neighborhood News
What's Happening in the West Loop? Visit the
==================


Did you miss last week's Week-At-A-Glance e-newsletter? Click
here
to catch up on a must-read!
==================
Does your Superstar have an accomplishment or honorable mention you would like to submit to the newsletter?
Reply to this email or email us at skinnerwest@gmail.com
==================
ONGOING FUNDRAISERS
Are you supporting Skinner through these NO additional cost fundraisers?
SUPPORT OUR SCHOOL and Share this with Family and Friends!
Box Tops/ Labels for Education
Collect everyday labels from groceries to earn points and funds for our school library


e-Scrip (Retailers)
Visit
www.escrip.com
to designate your eScrip accounts to Mark T. Skinner. A percentage of your purchases go to the school. However, you must renew your e-Scrip
annually
. Look out for special bonus days too!
Target
1% goes to Skinner on ALL purchases made with Target Card (additional 5% all purchases for you!)
Designate Skinner Classical as your school
=====================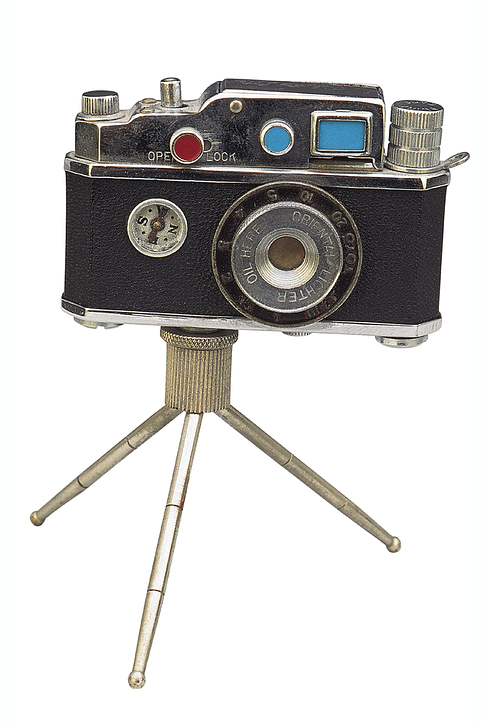 Please submit pictures from any Skinner West events (concerts, parties, presentations etc) to skinnerwest@gmail.com.
We prefer .jpg or .gif files of up to 350kb.
FOLLOW US ON:
Would you like to add another parent, guardian or caregiver? Sign up for this newsletter, using this form:
=====================
Not Receiving Newsletters?
If you have been missing a weekly newsletter, be sure to check your spam email for any email that comes from SkinnerWest@gmail.com
Click on the link to advance to the article you wish to read!
New Articles:
Repeat Articles:

NWEA Testing

NWEA Testing is taking place during the month of January. Here are the remaining scheduled dates:

January 19th-22nd
KDG (Ms. Growe & Priola), 4th, 5th, 6th Grades

January 25th-28th
KDG (Merkin, Sobut), 1st, 6th-8th Grades
Please make sure your child gets a good nights rest and breakfast every morning!


Back to top

Around the World in 80 Dishes

Please join us for the second installment of Around the World in 80 Dishes, hosted by Skinner West's Bi-lingual Action Committee. Around the World is a series of lunch outings to promote appreciation for the diverse cultures of our families here. Children are welcome to attend.
Back to top

Alumni News

Langston H. from the Class of 2013 checked in and gave us an update about high school so far at W.Y. He says it has been fun, challenging and a TRUE adventure. He says it's down to crunch time (Junior year ). He had to make an important decision and take a break from at least one of his extra-curricular activities to focus more on his grades and ACT/SAT prep. He did not quit music. He is still playing the violin and has added another instrument to his portfolio, the steel pan. He is in his second year learning the instrument at Chicago Youth Symphony Orchestra.

Bravo to Langston ! Once a Superstar, always a Superstar!

Back to top

Bi-Lingual Action Committee

The Skinner West BAC is a group of parents that develops projects, activities, and events to celebrate the growing multicultural population at Skinner West. This group is open to all parents, not just those of English learners. All parents are welcome.
Please see our updated bulletin board in the Skinner Lobby that celebrates the Chinese New Year, or as they say in China, the "Chinese Spring Festival."
Happy new year, everyone!
Back to top

Karate Spring Registration Now Open

Back to top

Mad Science Winter Offerings

Please click
here
to access the Mad Science Winter schedule of classes. The Winter offerings commence January 25th.
Back to top

We are pleased to offer Mandarin Chinese to our 1st - 5th grade Neighborhood program, 1st - 3rd grade Classical program, and 6th - 8th grade Classical program.


Mrs. Jialing Chen is our new Mandarin Chinese teacher, and she is excited to meet our Superstars! Mandarin Chinese for the above programs will begin next week.
Save the Date!

Skinner West Basketball Fundraiser

Classroom Connection - Mrs. Sendoun

Science Fair

Congratulations to 6th, 7th, and 8th grade Skinner Superstars on a fantastic Upper Grade Science Fair. Everyone did a phenomenal job!
The following students will be representing Skinner West at the Regional Science Fair in January.
6th grade: Mila M. and Emma R., with their experimental project Sweet Concentration
.
7th grade: Andrew B. with his design project PSM: Personal Snow Melter .
8th grade: I'deyah R. and Olamide B. with their experimental project Coloring Outside the Lines.
8th grade: Luis S. with his experimental project titled Re-energizing the Body.

8th Graders Holiday Performance


Thanks so much for the 8th grade parents who made it to this year's holiday concert. Many said they weren't going to miss their child's last winter concert at Skinner.




here is a template you can use to quickly voice your opinion. For your information, attached here is Principal Clark's letter to parents in November including key contacts in local and state government who can help.



Skinner West Mosiac