Weekly Update
Friday, Dec 4th
Concert - Saks 5th Avenue 700 N Michigan Ave
Rooms 121/219

12pm

Concert - Saks 5th Avenue 700 N Michigan Ave
Rooms 123/124/217


1pm
Concert - Mary Bartleme Park 115 S Sangamon
2nd/3rd Grade
5:15pm
Monday, Dec. 7th
Concert - Mariano's
40 W Halsted
Room 121/219
2:00pm
Tuesday, Dec. 8th
Meeting
6 :00 pm
December 9th - December 17th


Scholastic Book Fair
Library

December 9th

Concert - Mariano's
40 W Halsted
Room 123/124/217
1:00 pm

Thursday, Dec. 10

Concert - CNA (private)
3rd grades

LSC School Improvement Committee
6:00 pm
CPS School Calendar 2015-2016
Put your child's name on the Skinner Marquee!
Looking for a unique Way to Say "Happy Birthday" to Your Child? Surprise your child with an electronic greeting on the Skinner West marquee for only $25.

In addition, a birthday greeting will be sent to your child via the intercom during morning announcements . All proceeds will help our Skinner 8th graders go to Washington DC.
Complete the announcement request form - click here
Enclose $25 cash or check to Skinner West with the form
Turn the form into Room 320 or 326
All forms must be turned in at least one week prior to your requested date.
Your child's birthday announcement will run for 24 hours. If your child's birthday falls on a weekend, the announcement will run the Friday before.
===================
Neighborhood News
What's Happening in the West Loop? Visit the
==================
Did you miss last week's Week-At-A-Glance e-newsletter? Click
here
to catch up on a must-read!
==================
Does your Superstar have an accomplishment or honorable mention you would like to submit to the newsletter?
Reply to this email or email us at skinnerwest@gmail.com.
==================
ONGOING FUNDRAISERS
Are you supporting Skinner through these NO additional cost fundraisers?
SUPPORT OUR SCHOOL and Share this with Family and Friends!
Box Tops/ Labels for Education
Collect everyday labels from groceries to earn points and funds for our school library


e-Scrip (Retailers)
Visit
www.escrip.com
to designate your eScrip accounts to Mark T. Skinner. A percentage of your purchases go to the school. However, you must renew your e-Scrip
annually
. Look out for special bonus days too!
Target
1% goes to Skinner on ALL purchases made with Target Card (additional 5% all purchases for you!)
Designate Skinner Classical as your school
=====================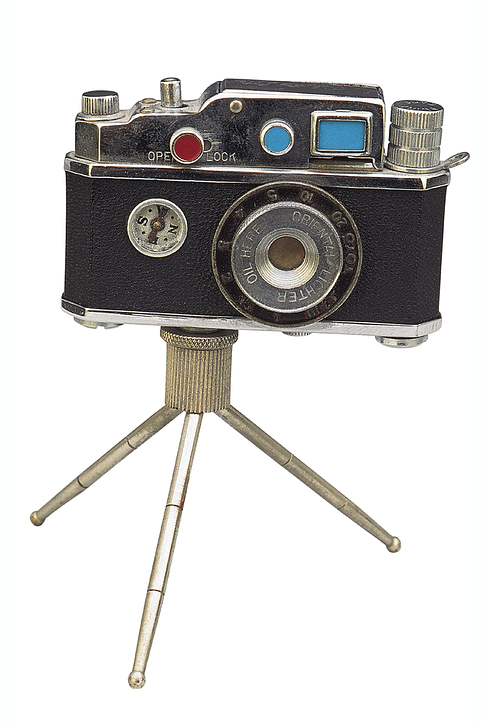 Please submit pictures from any Skinner West events (concerts, parties, presentations etc) to skinnerwest@gmail.com.
We prefer .jpg or .gif files of up to 350kb.
FOLLOW US ON:
Would you like to add another parent, guardian or caregiver? Sign up for this newsletter, using this form:
=====================
Not Receiving Newsletters?
If you have been missing a weekly newsletter, be sure to check your spam email for any email that comes from SkinnerWest@gmail.com
Click on the link to advance to the article you wish to read!
New Articles:
Repeat Articles:
Classroom Connection - Mrs. Mellos 8th Grade
8th graders are preparing for high school by using sophisticated ways to incorporate technology in their learning. They did an amazing job creating this documentary:
.
CPS Budget Crisis

Call for Action


A letter from Mrs. Clark regarding the CPS budget crisis was passed out to parents at report card pick-up and also emailed to parents earlier this week. Go to
this link
to review this letter and take action to help prevent this crisis.

This Saturday's Concert at Mary Bartelme
Still has spots!!

Saturday's
5:15PM

outdoor performance at the Mary Bartelme Park tree lighting ceremony (115 S Sangamon) still has over thirty spots open for 2nd and 3rd grade children!

IL School Board Members at Skinner West

Skinner West was proud to host members & administrators of Illinois School Boards from across the state. Our Superstar performances included songs from first graders, recorder music by fifth graders, Music House instrumentals, Dance and Glee Club showstoppers and a mock debate presented by eighth graders. Our Student Council president and other Superstars opened with welcome speeches in several languages. Our guests also enjoyed presentations by our parents and teachers and visiting classrooms which showcased Common Core standards. It was a shining day for Skinner West as an example of an outstanding Chicago Public School !

Local Menorah & Tree Lighting Ceremonies

Please see below flyers for Menorah and tree lighting ceremonies in the West Loop.

Superstars in the News
Lola P, 5th grader in Mrs. Rosenzweig's class has been invited for the second year in a row to perform in The Joffrey Ballet's production of The Nutcracker at The Auditorium Theatre. This year she has been cast in two roles as a girl in the party scene, and the Pierrot Doll. The performances begin on

Friday Dec. 4th

, and run through the month of December.

Congratulations to Lola !

Mad Science Winter at the Lab


Skinner's Holiday Concerts -
SAKS 5th Avenue 700 N Michigan
:

121/219
Performance open to the public
SAKS 5th Avenue 700 N Michigan
:

123/124/217
Performance open to the public
♫
SATURDAY DEC. 5:

5:15PM
Outdoor Performance at the Tree lighting Ceremony
Mary Bartelme Park 115 S. Sangamon
Performance open to the public
Second and third grades

by RSVP only. Fill out the form here.
Mariano's 40 W Halsted
:

121/ 219
Performance open to the public
Mariano's 40 W Halsted
:

123/124/217
Performance open to the public
CNA (private venue)
ALL THIRD GRADE CLASSES
Palmer House Hilton lobby
212/216
Performance open to the public
Palmer House Hilton lobby
214/218
Performance open to the public
♫
TUES. DEC. 15
: 10AM
HOLIDAY CONCERT- FOR Students (Grades 5-8)
10:00AM
:

2nd, 3rd, 5th (211 & 314), 7th, 8th Grades, & Glee Club
HOLIDAY CONCERT FOR PARENTS/COMMUNITY
2PM
: Kindergarten, 1st Grade, Music House Instrumentalists, Rock Band, Glee Club
♫
THURS. DEC. 17

: 10AM
HOLIDAY CONCERT FOR the COMMUNITY/ PARENTS
2nd, 3rd, 5th (211 & 314), 7th, 8th Grades, & Glee Club

Winter Book Fair Hours
Scholastic Book Fair will be held at Skinner West from December 9th through December 17th during school hours, 8:45 -4:15, in the 3rd floor library. The fair will be open until 6:30 pm on Tuesday, December 15th so that parents may shop during after school hours. The fair will also be
open Friday, December 18th, before the holiday concert, from 8:45 to 10am. Volunteers are needed. Please read the article below for more specifics about volunteering.

Holiday Giving Drive


Friends of Skinner West is proud to announce our 3rd annual Holiday Giving Drive. Our goal is to make sure that every Skinner Superstar has warm clothing, boots, coats and educational materials to get through the holiday season. Please consider purchasing a new item to give to one of our Superstars for the holiday season. Donations are due back to the main office by
Monday, December 14th
. See the Google Doc here
to sign up and donate.
Year End Tax-Deductible Donations


Please consider directing your year end tax-deductible donation to Friends of Skinner West. 100% of all donations go to purchase materials and technology for the classrooms. You can donate to FOSW through Paypal HERE
. You will be able to print out a receipt for tax purposes. You may also write a check payable to "Friends of Skinner West" and drop it off in the main office. Thank you in advance for your generosity.

Skinner West Yearbook
Buy your 2014-15 yearbook today! If you haven't yet bought Skinner's 2014-15 Yearbook, it's not too late. There are still copies available for only $30. Please see Mr. Lomax or Ms. Meng to get your copy today.
Pre-order your 2015-16 yearbooks now. If you pre-order online by 1/29, you are eligible to receive a personalized yearbook - hard cover, personalized cover, yearbook stickers, and autograph inserts. Go to
ybpay.lifetouch.com
to order today.

Skinner Book Fair
Volunteers Needed
Book Fair is coming! Skinner will host its annual Scholastic Book Fair December 9th to December 17th in the 3rd Floor Library.
Parents, family, and friends of Skinner students are needed to help make the fair a success! Any amount of time is appreciated, whether it is a whole day or an hour. Book Fair volunteers will receive Book Fair Bucks to spend at the fair as a thank you gift.
Please contact Ms. Ranftl at
klranftl@cps.edu
if you are able to volunteer your time. Volunteers are needed during the following times:
Tuesday, December 8th, any time from 8:45 to 3:45 - to help set up the Book Fair (help set up tables, arrange book displays)

Wed, Dec. 9th - Thursday, Dec 17th, any time from 8:45 to 3:45 to help run the book fair (help students shop, organize and stock book displays, assist with check-out) (* additional help needed on Dec. 15th until 6:30 pm)

Friday, Dec. 18th, 11-3:45 to help pack-up Book Fair (box up remaining books, take down tables, count money)


Cold Weather Reminder
Parents, please note that until the weather drops below 40 degrees, students may go outside for lunch recess as long as it is dry. Please make sure students are dressed for the weather and bring their jackets, hats, scarves, etc.