Weekly Update
Illinois School Board Members and Administrators Visit to Skinner
9:00 -12:00
NO CLASSES
Thanksgiving Holiday
Thursday, Nov. 26th
NO CLASSES
Happy Thanksgiving!
Friday, Nov. 27th
NO CLASSES
Thanksgiving Holiday
CPS School Calendar 2015-2016
Put your child's name on the Skinner Marquee!
Looking for a unique Way to Say "Happy Birthday" to Your Child? Surprise your child with an electronic greeting on the Skinner West marquee for only $25.

In addition, a birthday greeting will be sent to your child via the intercom during morning announcements . All proceeds will help our Skinner 8th graders go to Washington DC.
Complete the announcement request form - click here
Enclose $25 cash or check to Skinner West with the form
Turn the form into Room 320 or 326
All forms must be turned in at least one week prior to your requested date.
Your child's birthday announcement will run for 24 hours. If your child's birthday falls on a weekend, the announcement will run the Friday before.
===================
Neighborhood News
What's Happening in the West Loop? Visit the
==================
Did you miss last week's Week-At-A-Glance e-newsletter? Click
here
to catch up on a must-read!
==================
Does your Superstar have an accomplishment or honorable mention you would like to submit to the newsletter?
Reply to this email or email us at skinnerwest@gmail.com.
==================
ONGOING FUNDRAISERS
Are you supporting Skinner through these NO additional cost fundraisers?
SUPPORT OUR SCHOOL and Share this with Family and Friends!
Box Tops/ Labels for Education
Collect everyday labels from groceries to earn points and funds for our school library


e-Scrip (Retailers)
Visit
www.escrip.com
to designate your eScrip accounts to Mark T. Skinner. A percentage of your purchases go to the school. However, you must renew your e-Scrip
annually
. Look out for special bonus days too!
Target
1% goes to Skinner on ALL purchases made with Target Card (additional 5% all purchases for you!)
Designate Skinner Classical as your school
=====================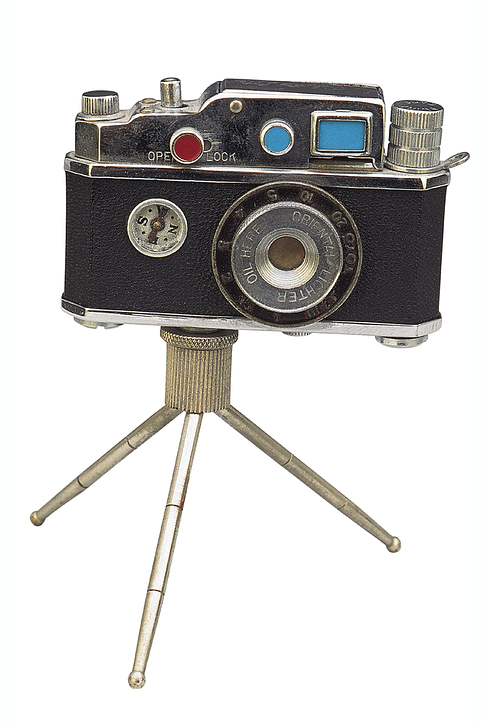 Please submit pictures from any Skinner West events (concerts, parties, presentations etc) to skinnerwest@gmail.com.
We prefer .jpg or .gif files of up to 350kb.
FOLLOW US ON:
Would you like to add another parent, guardian or caregiver? Sign up for this newsletter, using this form:
=====================
Not Receiving Newsletters?
If you have been missing a weekly newsletter, be sure to check your spam email for any email that comes from SkinnerWest@gmail.com
Click on the link to advance to the article you wish to read!
New Articles:
Repeat Articles:
Principal Clark's Report
Local School Council Meeting
The Principal Report is prepared monthly by Mrs. Deborah Clark, Mark T. Skinner Elementary School Principal.
These reports are presented at the Local School Council (LSC) monthly meeting and discussed.
CPS Budget Crisis

Call for Action


A letter from Mrs. Clark regarding the CPS budget crisis was passed out to parents at report card pick-up and also emailed to parents earlier this week. Go to
this link
to review this letter and take action to help prevent this crisis.

Skinner's Holiday Concerts -
(One Date Change in Purple)
SAKS 5th Avenue 700 N Michigan
:

121/219
Performance open to the public
SAKS 5th Avenue 700 N Michigan
:

123/124/217
Performance open to the public
♫
Saturday December 5:

5:15PM
Outdoor Performance at the Tree lighting Ceremony
Mary Bartleme Park 115 S. Sangamon
Performance open to the public
Mariano's 40 W Halsted
:

121/ 219
Performance open to the public
Mariano's 40 W Halsted
:

123/124/217
Performance open to the public
♫
THURS. DEC. 10
:
12:00 noon

performance
CNA (private venue)
ALL THIRD GRADE CLASSES
♫
FRI. DECEMBER 11
:
1:00pm
Palmer House Hilton lobby
212/216
Performance open to the public
♫
MON. DECEMBER 14
:
1:00pm
Palmer House Hilton lobby
214/218
Performance open to the public
♫
TUES. DEC. 15
:
HOLIDAY CONCERT- STUDENT ONLY
10:00AM
:

2nd, 3rd, 5th (211 & 314), 7th, 8th Grades, & Glee Club
2PM
: Kindergarten, 1st Grade, Music House Instrumentalists, Rock Band, Glee Club
♫
THURS. DEC. 17

: SKINNER HOLIDAY CONCERT FOR the COMMUNITY/ PARENTS
10:00AM
:

2nd, 3rd, 5th (211 & 314), 7th, 8th Grades, & Glee Club
♫

FRI. DEC. 18
: SKINNER HOLIDAY CONCERT FOR the COMMUNITY/ PARENTS
9:30 AM
:

Kindergarten, 1st Grade, Music House Instrumentalists, Rock Band, Glee Club
Click on the

UPDATED

flyers for more details!

Skinner Book Fair
Volunteers Needed
Book Fair is coming! Skinner will host its annual Scholastic Book Fair December 9th to December 17th in the 3rd Floor Library.
Parents, family, and friends of Skinner students are needed to help make the fair a success! Any amount of time is appreciated, whether it is a whole day or an hour. Book Fair volunteers will receive Book Fair Bucks to spend at the fair as a thank you gift.
Please contact Ms. Ranftl at
klranftl@cps.edu
if you are able to volunteer your time. Volunteers are needed during the following times:
Tuesday, December 8th, any time from 8:45 to 3:45 - to help set up the Book Fair (help set up tables, arrange book displays)

Wed, Dec. 9th - Thursday, Dec 17th, any time from 8:45 to 3:45 to help run the book fair (help students shop, organize and stock book displays, assist with check-out) (* additional help needed on Dec. 15th until 6:30 pm)

Friday, Dec. 18th, 11-3:45 to help pack-up Book Fair (box up remaining books, take down tables, count money)
The Student Council election was held this week and we would like to congratulate the following students on being elected to our Executive Board.
President - Darinka S.
Vice President - Aysia G.
Secretary - Imani R.
Historian - Jaylen L.
Treasurer - William H.
Student Council would also like to congratulate every student that ran for office. It was a very close race for all positions this year!

Skinner in the News
On November 7th, Skinner's 4th grade Mandarin Classes, led by Ms. Kong, participated in a Chinese Paper Cutting Workshop. This event

was broadcasted on China Central TV (

CCTV)

news station. It is equivalent as ABC or WGN station. Please go to this link to view our Skinner Superstars in the news.
November 14, 2015 John S., a second grader in Ms O'Connor's class room 217, participated in the Young Eagles flight program hosted by the infamous Tuskegee Airmen. John flew in a single engine plane with a licensed pilot for 30 min. He even got a chance to fly the plane, earning a Young Eagles flight certificate. When asked what the best part of the experience was, he replied , being above the clouds and flying with the birds. Congratulations John and remember, the sky is the limit!
Skinner West Superstar 3

rd

Grader Roman M. was named MVP of his Chicago KICS United U10 travel soccer team for the fall season. Roman captained the team, producing 8 goals and 6 assists in his squad's campaign in the Northern Illinois Soccer League's Gold Division. Congratulations Roman!

Registration has started for SelectivePrep's 7th Grade NWEA/MAP Test Program. The classes run in the late winter/early spring timeframe to prepare for the end of year MAP test.
SelectivePrep offers a 16 hour program to help prepare students for the Measure of Academic Progress (NWEA/MAP) test that will be used for the 7th grade standardized test score. Scores from this test represent one third of the Selective Enrollment admissions score. Additionally, scores from this Exam will play a crucial role in whether or not a student is admitted to other competitive programs including International Baccalaureate (IB) and advanced magnet high schools.


Skinner West Chess

Congratulations to our Skinner West Chess Superstars! On Saturday, November 7th, our chess team participated in the Renaissance Knights Cops & Kids Chess Tournament, at Moos School.
Micah A. (4th grade), was undefeated in the K-4 group. The Skinner team of, Micah A., Evan H.(3rd grade) and Benjamin M. (4th grade), placed first in the K-4 group.


Student Principal for a Day
On Monday, November 9th, Skinner West had a new principal for the day -- student Alexandra M.!
Alexandra's first task was to
appointed her classmate
Sienna B. as her Assistant Principal. Both students then had a very busy day as they accompanied Mrs. Clark throughout the day, actively participating in principal duties at Skinner West. The students visited the classrooms, did office work, made announcements over the PA system, opened the Student Council election assembly,talked to teachers to resolve problems,assisted with technology and musical instruments and had a great lunch of their choosing ! Principal Alexandra and her assistant Sienna had great ideas and were a delight to have assisting that day. As expected , both girls said they were so tired at the end of their busy day !!!!! Mrs Clark is looking forward to more Superstars getting the experience of being Principal for A Day.
This experience was one of the many fabulous items auctioned at Gallery 111's annual gala event to support the art program at Skinner. This event is held each spring - look for more information soon on this year's gala and how your child could be next year's Principal for a Day!

Spotlight on Skinner Alumni
Milan J., Class of 2014 and Ariane O., Class of 2015 both made the honor roll at De La Salle Institute for the first quarter. We are proud of them and their academic efforts. Congratulations!

Skinner Sibling Lottery is Cancelled

CPS has cancelled the sibling lottery process for Skinner's 2016-17 school year
History
Over the past years, the sibling lottery program has been an important benefit and need for Skinner families, bridging the gap for families who want to keep their siblings together at the same school.
The sibling lottery has been a critical program, allowing students to fill the classroom spots only AFTER neighborhood seats have been filled. Sibling slots have never been filled in substitution of neighborhood openings.
The sibling lottery has enabled us not to have split classes where enrollment might be low for a grade level.
Every student counts towards critical state funding for Skinner 's curriculum and program needs.
News
CPS has recently notified Skinner West that the sibling lottery process is canceled for Skinner's 2016-17 school year.

Apply for 2016-17 School Year
Want to apply for testing for your elementary school child for the 2016-17 school year?
Read on for information on applying to Regional Gifted Schools, Classical Schools, International Gifted Programs, and Academic Centers:
If you would like to apply to these schools using the online application process, your first step is to open an account and request a Personal Identification Number at the online site, www.apply.cps.edu. The PIN will be mailed to your home address and then you can follow the steps to schedule testing and apply to the school.