Weekly Update
NO CLASSES
School Improvement Day
Monday, Nov. 16th
Yankee Candle Fundraiser
Orders Due Today
1:00-2:00 pm
Facility Services Committee Meeting
School Improvement Committee Meeting
5:30 pm
PTO Meeting
Skinner Library
6:30 pm
LSC Meeting
Wednesday, Nov. 18th
NO CLASSES
Report Card Pick-Up Day
STAR Program
Quarterly Payment Due
Thursday, Nov. 19th
Bilingual Advisory Committee (BAC)
Illinois Superintendents Visit Skinner
9:00- 12:00
CPS School Calendar 2015-2016
Put your child's name on the Skinner Marquee!
Looking for a unique Way to Say "Happy Birthday" to Your Child? Surprise your child with an electronic greeting on the Skinner West marquee for only $25.

In addition, a birthday greeting will be sent to your child via the intercom during morning announcements . All proceeds will help our Skinner 8th graders go to Washington DC.
Complete the announcement request form - click here
Enclose $25 cash or check to Skinner West with the form
Turn the form into Room 320 or 326
All forms must be turned in at least one week prior to your requested date.
Your child's birthday announcement will run for 24 hours. If your child's birthday falls on a weekend, the announcement will run the Friday before.
===================
Neighborhood News
What's Happening in the West Loop? Visit the
==================
Did you miss last week's Week-At-A-Glance e-newsletter? Click
here
to catch up on a must-read!
==================
Does your Superstar have an accomplishment or honorable mention you would like to submit to the newsletter?
Reply to this email or email us at skinnerwest@gmail.com.
==================
ONGOING FUNDRAISERS
Are you supporting Skinner through these NO additional cost fundraisers?
SUPPORT OUR SCHOOL and Share this with Family and Friends!
Box Tops/ Labels for Education
Collect everyday labels from groceries to earn points and funds for our school library


e-Scrip (Retailers)
Visit
www.escrip.com
to designate your eScrip accounts to Mark T. Skinner. A percentage of your purchases go to the school. However, you must renew your e-Scrip
annually
. Look out for special bonus days too!
Target
1% goes to Skinner on ALL purchases made with Target Card (additional 5% all purchases for you!)
Designate Skinner Classical as your school
=====================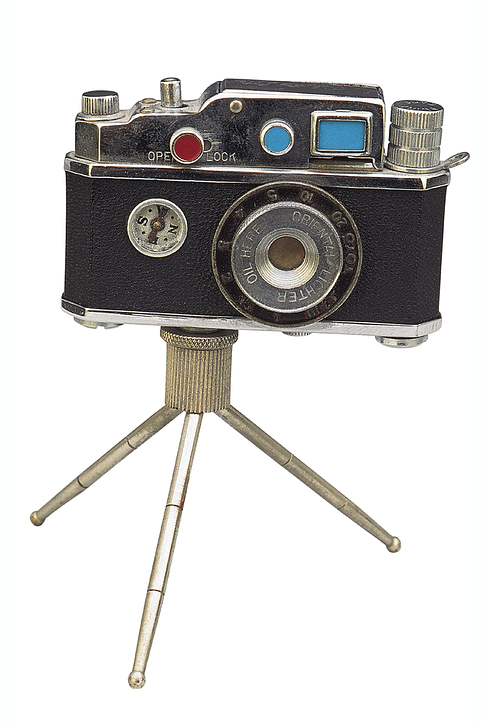 Please submit pictures from any Skinner West events (concerts, parties, presentations etc) to skinnerwest@gmail.com.
We prefer .jpg or .gif files of up to 350kb.
FOLLOW US ON:
Would you like to add another parent, guardian or caregiver? Sign up for this newsletter, using this form:
=====================
Not Receiving Newsletters?
If you have been missing a weekly newsletter, be sure to check your spam email for any email that comes from SkinnerWest@gmail.com
Click on the link to advance to the article you wish to read!
New Articles:
Repeat Articles:

Report Card Pickup Schedule

Wednesday, November 18, 2015
Grades K-5:
11:45 a.m. - 6:00 p.m. Parent Conferences
Grades 6-8:
11:00 a.m. - 3:15 p.m. Parent Conferences
3:15 p.m. - 4:00 p.m. Teachers Lunch Break
4:00 p.m. - 6:00 p.m. Parent Conferences
Parents, after going to your child's classroom, please stop by the Cafeteria on Report Card Pickup Day. Lost and Found items will be displayed for parents to view and find any missing items from First Quarter.
November No-School Holidays:
Friday, November 13th- School Improvement Day
Wednesday, November 18th- Report Card Pick-Up Day
Parents and Guardians,
In just two weeks, CPS may be forced to cut 5,000 teachers and slash educational programs, unless state politicians break their political deadlock and plug a $500 million budget shortfall.
More details will be passed along next week regarding the projected budget cuts, the impact the cuts might have here at Skinner, and ways parents can voice their opposition to such cuts.
Next week, there is a parent rally planned
to protest state budget cuts impacting CPS. The rally will take place on
Tuesday, November 17th,
3:45 PM to 5 PM on the plaza outside the T
hompson Center (
100 W. Randolph Street
). Please try to attend the rally !

Skinner Sibling Lottery is Cancelled

CPS has cancelled the sibling lottery process for Skinner's 2016-17 school year
History
Over the past years, the sibling lottery program has been an important benefit and need for Skinner families, bridging the gap for families who want to keep their siblings together at the same school.
The sibling lottery has been a critical program, allowing students to fill the classroom spots only AFTER neighborhood seats have been filled. Sibling slots have never been filled in substitution of neighborhood openings.
The sibling lottery has enabled us not to have split classes where enrollment might be low for a grade level.
Every student counts towards critical state funding for Skinner 's curriculum and program needs.
News
CPS has recently notified Skinner West that the sibling lottery process is canceled for Skinner's 2016-17 school year.
Take Action
Spread the word! Consider contacting CPS by attending the upcoming board meeting. To voice any concerns, CPS invites the public to attend the next CPS board meeting on Wednesday November 18th @ 10:30am located at 42 W Madison, Garden Board Room. To learn more and to register, you can visit cpsboe.org.

Skinner's Holiday Concerts
SAKS 5th Avenue 700 N Michigan
:

121/219
Performance open to the public
SAKS 5th Avenue 700 N Michigan
:

123/124/217
Performance open to the public
♫
Saturday December 5:

5:15PM
Outdoor Performance at the Tree lighting Ceremony
Mary Bartleme Park 115 S. Sangamon
Performance open to the public
Mariano's 40 W Halsted
:

121/ 219
Performance open to the public
Mariano's 40 W Halsted
:

123/124/217
Performance open to the public
♫
THURS. DEC. 10
:
12:00 noon

performance
CNA (private venue)
ALL THIRD GRADE CLASSES
♫
FRI. DECEMBER 11
:
1:00pm
Palmer House Hilton lobby
212/216
Performance open to the public
♫
MON. DECEMBER 14
:
1:00pm
Palmer House Hilton lobby
214/218
Performance open to the public
♫
TUES. DEC. 15
:
HOLIDAY CONCERT- STUDENT ONLY
10:00AM
:

2nd, 3rd, 5th (211 & 314), 7th, 8th Grades, & Glee Club
2PM
: Kindergarten, 1st Grade, Music House Instrumentalists, Rock Band, Glee Club
♫
THURS. DEC. 17

: SKINNER HOLIDAY CONCERT FOR the COMMUNITY/ PARENTS
10:00AM
:

2nd, 3rd, 5th (211 & 314), 7th, 8th Grades, & Glee Club
2PM
:

Kindergarten, 1st Grade, Music House Instrumentalists, Rock Band, Glee Club
Click on the flyers for more details!


Audition for Holiday Concert

Monday, November 16, 2015,
is the last day for Primary Chorus dance auditions for the December holiday shows.
2nd and 3rd graders may audition for Hip Hop Reindeer-- where kids showing off their own moves.
3rd graders may also audition for In The Spirit -- this is an easy Swing/Charleston that will be taught to them.
We are looking for kids who move well and have lots of fun as they dance. Interested students should see Ms. Maatouk in the music room.

Skinner Yankee Candle Fundraiser

Orders due Monday!
PTO is hosting a Yankee Candle Fundraiser. The fundraiser started on Monday November 2nd, and orders are due no later than
Monday November 16th
, this is to ensure delivery the week before winter break. Please note that the dates on the flyer inside of the packet are not correct, please update to reflect Monday Nov 2 --
Monday Nov 16th
.
The PTO is requesting that each student sell at least one candle. If all 1,000+ of our Superstars sell 1 candle each, we can raise over $10,000 as Skinner earns 40% on all sales. All money raised goes right back into the school classrooms, kids programs, and family nights.
No late orders will be accepted as we want to ensure delivery of the candles to the school the week prior to winter break so you can give these wonderful scented candles as lovely gifts to your friends and family for the holidays.These will make wonderful holiday gifts for your family and friends.

Skinner Superstars and Skinner Families
Grab Your Skinner West Basketball and Spirit Gear! For a limited time, we are ordering Skinner wear for adults or students. Orders are delivered to Coach Lomax at the school for pickup by the end of November . From now until
Nov. 16
order Gear on the Superstar
Basketball
Website or click HERE:


Skinner West Chess

Congratulations to our Skinner West Chess Superstars! On Saturday, November 7th, our chess team participated in the Renaissance Knights Cops & Kids Chess Tournament, at Moos School.
Micah A. (4th grade), was undefeated in the K-4 group. The Skinner team of, Micah A., Evan H.(3rd grade) and Benjamin M. (4th grade), placed first in the K-4 group.


Student Principal for a Day
On Monday, November 9th, Skinner West had a new principal for the day -- student Alexandra M.!
Alexandra's first task was to
appointed her classmate
Sienna B. as her Assistant Principal. Both students then had a very busy day as they accompanied Mrs. Clark throughout the day, actively participating in principal duties at Skinner West. The students visited the classrooms, did office work, made announcements over the PA system, opened the Student Council election assembly,talked to teachers to resolve problems,assisted with technology and musical instruments and had a great lunch of their choosing ! Principal Alexandra and her assistant Sienna had great ideas and were a delight to have assisting that day. As expected , both girls said they were so tired at the end of their busy day !!!!! Mrs Clark is looking forward to more Superstars getting the experience of being Principal for A Day.
This experience was one of the many fabulous items auctioned at Gallery 111's annual gala event to support the art program at Skinner. This event is held each spring - look for more information soon on this year's gala and how your child could be next year's Principal for a Day!

Classroom Connections

Mandarin at Skinner


On November 7th, Skinner's 4th grade Mandarin Classes participated in a Chinese Paper Cutting Workshop. Students were excited about learning the traditional Chinese art form, enjoyed Guo laoshi's magic scissors' demonstration, and participated well in the hands on activity.
Besides learning traditional Chinese Paper Cutting technics, students followed Guo laoshi's art pattern and made a Chinese character: "Xi" (3rd tone), means double happiness. Since Chinese loves the color red, we normally use "Hong2 Shuang1 Xi3", red double happiness as decorations for joyful events like weddings, a new born baby, business openings, etc.
Ms. Kong extends a sincere appreciation to the artist and teacher Ms. Guo. Also, thank you to Ms. Wang, Ms. Li, host CCCI and sponsor CI for making learning more meaningful by connecting language with traditional Chinese culture and its heritage.

Spotlight on Skinner Alumni
Milan J., Class of 2014 and Ariane O., Class of 2015 both made the honor roll at De La Salle Institute for the first quarter. We are proud of them and their academic efforts. Congratulations!

Halloween Fun at Skinner West

Halloween was a success! Our students enjoyed dressing in costume, participating in the school Halloween parade, celebrating with their class, and attending the 6th-8th Grade Monster Mash party.
Thank you to all parents and family members who donated their time to help our teachers and staff.


The Skinner West Debate Team participated in the Chicago Middle School Debate League's first tournament of the 2015-2016 season on Saturday, Oct. 24 at OA Thorp Academy.
The overall topic for the year is:
'Domestic Surveillance'
, and the cases being debated at this Tournament were
'
Stingray' , and 'National Security Letters'.
Out of 69 possible awards, Skinner took home 26 of them, over one-third of all possible awards. The award case is located on the 3rd floor of Skinner.
Congratulations to our individual and team winners:
NOVICE
Najeo S.- 1st Place
Trip G. - 3rd Place
Chris P. -4th Place
Christina L. - 6th Place
Nia L. - 10th Place
Faizi T. - 11th Place
Olivia C. - 13th Place
Christi B. - 18th Place
JV
Victor K. - 1st Place
Ruthie Z. -3rd Place
Matthew S. - 4th Place
Chris C. - 6th Place
Jada M. - 9th Place
VARSITY
Alexis C. - 2nd Place
Olamide B. - 5th Place
Aysia G. - 6th Place
NOVICE TEAMS
Najeo S. and Katelyn M. - 1st Place
Trip G. and Chris P. - 2nd Place
Faizi T. and Christi B. - 3rd Place
Nia L. and Lila A. - 4th Place
Christina L. and Olivia C. - 7th Place
JV TEAMS
Chris C. and Victor K. - 1st Place
Jada M. and Ruthie Z. -4th Place
Nandi M. and Rory A. - 5th Place
VARSITY TEAMS
Olamide B. and Anicia M. - 2nd Place
Alexis C. and Aysia G. - 3rd Place

Mad Science
Days Off School and Night at the Lab
Looking for a camp for one of the November or December days off of school? Mad Science is offering camps on all of these days. Each camp includes hands-on fun, take-home projects, and snack-tivities related to the topic of the day. Mad Science is also offering a Night at the Lab on December 11th so that adults can enjoy a night out, while little scientists have a fun night in their Mad Science Lab.

There is an LSC Community Representative vacancy. Applications will be available in the main office. Interested candidates are invited to speak at the LSC meeting on November 17th at 6:30. The application deadline is Monday, November 16th 2015 at 4pm.


Back to top

Apply for 2016-17 School Year
Want to apply for testing for your elementary school child for the 2016-17 school year?
Read on for information on applying to Regional Gifted Schools, Classical Schools, International Gifted Programs, and Academic Centers:
If you would like to apply to these schools using the online application process, your first step is to open an account and request a Personal Identification Number at the online site, www.apply.cps.edu. The PIN will be mailed to your home address and then you can follow the steps to schedule testing and apply to the school.