Weekly Update
Thursday, September 3rd
New Parent/Student & Orientation
Classical and Neighborhood Kindergarten Orientation
(4- 5:30 PM)
===========
Agenda:
4:00-4:20pm
Meet and Greet
Forum /PTO in cafeteria main building @
1260 W. Adams
4:20- 4:45pm
General Presentation in the Gym- Main Building
4:45 -5:30pm
Walk/drive to Skinner Branch for classroom visit and teacher information@
225 S Aberdeen
(at Jackson)
Thursday, Sept 3rd
New Student
1st - 8th Grade Only
Orientation
2:00-3:00pm
Library
STAR After School
In Person
Program Registration

Sept 1st 3-6pm
Sept 2nd 3-6pm

Tuesday, September 8th

Early Dropoff
8am - 8:45am



First Day of School

Class Hours

8:45am - 3:45pm






Optional Aftercare Programs (Fee-Based)




Star Program After School Program

3:45 -6:30pm

Skinner Park Program
CPS School Calendar 2015-2016
FREE Breakfast and FREE Lunch Menus
Put your child's name on the Skinner Marquee!
Looking for a unique Way to Say "Happy Birthday" to Your Child? Surprise your child with an electronic greeting on the Skinner West marquee for only $25.

In addition, a birthday greeting will be sent to your child via the intercom during morning announcements . All proceeds will help our Skinner 8th graders go to Washington DC.
Complete the announcement request form - click here
Enclose $25 cash or check to Skinner West with the form
Turn the form into Room 320 or 326
All forms must be turned in at least one week prior to your requested date.
Your child's birthday announcement will run for 24 hours. If your child's birthday falls on a weekend, the announcement will run the Friday before.
Neighborhood News
What's Happening in the West Loop? Visit the
==================
Did you miss last week's Week-At-A-Glance e-newsletter? Click
here
to catch up on a must-read!
==================
Does your Superstar have an accomplishment or honorable mention you would like to submit to the newsletter?
Reply to this email or email us at skinnerwest@gmail.com.
==================
ONGOING FUNDRAISERS
Are you supporting Skinner through these NO additional cost fundraisers?
SUPPORT OUR SCHOOL and Share this with Family and Friends!
Box Tops/ Labels for Education
Collect everyday labels from groceries to earn points and funds for our school library


e-Scrip (Retailers)
Visit
www.escrip.com
to designate your eScrip accounts to Mark T. Skinner. A percentage of your purchases go to the school. However, you must renew your e-Scrip
annually
. Look out for special bonus days too!
Target
1% goes to Skinner on ALL purchases made with Target Card (additional 5% all purchases for you!)
Designate Skinner Classical as your school
=====================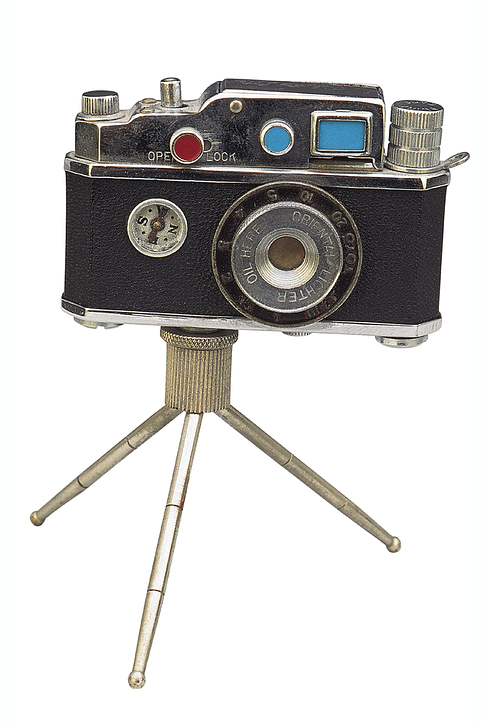 Please submit pictures from any Skinner West events (concerts, parties, presentations etc) to skinnerwest@gmail.com.
We prefer .jpg or .gif files of up to 350kb.
FOLLOW US ON:
If you would like to sign up for this newsletter, please complete this form:
Click on the link to advance to the article you wish to read!
New Articles:
Gym Uniform Policy
Meet your new teacher for the Neighborhood Program
Welcome to All New and Returning Superstars and Skinner West Families! Please Review Pertinent Information to Be Prepared for the First Day of School!


Mark T. Skinner West School
New Skinner "Superstar" Teachers
Parents and Students
You are cordially invited to meet our new teachers for the Neighborhood Program:
| | | |
| --- | --- | --- |
| 2nd Grade | Room 124 | Jennifer Thiel |
| 3rd Grade | Room 212 | Ashley Ferrara |
| 4th Grade | Room 221 | Jason Willis |
| 5th Grade | Room 312 | Joseph Linke |
| 5th Grade | Room 211 | Kelsey Cole |
| Counselor | | Juliana Steers |
Date: Thursday, September 3, 2015
Time: 2:00 - 3:00 P.M.
Go directly to the classroom to meet your new teacher.
We are so excited!!
Hope you can join us!!!
Deborah M. Clark
Principal

Complete your Student/Parent Database Form
& Optional Volunteer for Room Parent Program
To prepare for pertinent classroom communications, we are collecting email information on behalf of your teachers. Click on the respective database form (one for each student, please!)
Please note the addition of 3rd -Ms Fisher's link!
If you are unsure of which class your child belongs to, please complete this form instead:
In addition to collecting your contact information, please include your interest in being a ROOM PARENT for your child's class.
Room parents are volunteers representing a classroom from K- 8th grade and for ancillary classes: library, art, science and foreign language.
While room parent's primary responsibilities are determined in consultation with each teacher, however, these are general guidelines
Serve as a resource for classroom parents/act as a liaison between the teacher & parents;

Reach out to new classroom families & include them on email communications;

Solicit volunteers & donations for classroom activities

Answer school-related questions for parents

Communicate pertinent school/classroom news
If you're interested in being a room parent or co-parent coordinator, please respond to the above designated database form or contact
Kavita Rao
Drop Off and Pick Up
Please do not block any driveways in the community area, double-park or block a crosswalk while dropping off or picking up your child.
In the morning the Monroe Street side is a "kiss & go" (drive up- drop off and drive away) area. Please do not park there - even temporarily. Other parents need to be able to use this area to drop off their children. Find parking in another area if you are going to exit your car for ANY period of time.
After school, the Monroe Street side is reserved for the bus lane. There is no parking or area to wait for your child.
Do not park on the Adams Street side directly in front of the school in the mornings. The Adams side is used for school bus drop-off only.
In the evening, the Adams street side school parking zone is a "pick up & drive away" area. Do not leave your car for extended periods of time. Please find legal parking in other areas if you are going to exit your car for ANY period of time.
Parking Lot
Our parking lot has limited spaces and is for SKINNER STAFF ONLY. Please do not park in the staff lot or block other cars. It is permit parking only! All non-permit cars will be towed
Please review this new parent checklist for a quick list of items to prepare for before the first day of school. Please click
HERE
We're proud to have been selected as one of the inaugural independent schools selected as part of the Independent school principal program. CPS will allow experienced, high-performing principals to run their schools with less oversight from Central Office and greater flexibility to innovate. Learn more HERE
Have you noticed our "new" fresh website page? www.SkinnerSuperstars.org is chock full of information to get your family ready for school!
If you would like to add another parent, guardian or caregiver to this newsletter distribution list, please complete this form HERE.
Many thanks to our Communications Committee parent volunteers who work tirelessly year-round to keep you informed!

2015-2016 Gym Uniform Policy
For PE classes in the 2015-16 school year, please make sure your Superstar is dressed in lightweight, easy to move in clothes (t-shirt, sweatshirt, shorts, sweatpants, ect) with appropriate footwear. Please avoid any open-toed shoe or sandal, flip-flops, crocs, dress shoes, flats, or any shoe with a heel. Additional information will be sent home with your Superstar at the start of the school year.

STAR Dance Program Registration is Open
Class Begins Week One
The STAR Dance Program is pleased to announce its return:
- Mini Star Squad (K-1st grades) meets Mondays and Wednesdays 3:45-4:45pm
- Junior Star Squad (2nd-3rd grades) meets Mondays and Wednesdays 4:45-5:45pm
- Star Squad (4th-8th grades) meets Tuesdays and Thursdays 3:45-6:00pm
- All members of last year's teams are automatically enrolled this year
- Priority for new member slots will go to those that were on the wait list from last year
- Anyone wanting to enroll in Dance Team should email Nina-Rose Wardanian at
ninarose1231@yahoo.com
(please include your child's full name and grade). Please note, spots fill quickly!
- There is no fee for STAR program students, however there is a $70 monthly fee for any students not enrolled in STAR Program
- Classes will begin the first week of school, so please dress comfortably and bring dance shoes
- Gently used dance shoes are being accepted by Ms. Nina.
Click HERE to learn more about Mad Science options for your KDG - 6th Grader
Afterschool classes are available @Skinner Mon & Wed @ 4pm
Days off School camps are available @ the Mad Science location
Before school starts, new parents and students can come and meet their new teachers and fellow new students at an orientation on
Thursday, September 3rd
Kindergarten Classical 4 :00 to 5:30 PM Main Building and Branch
Kindergarten Neighborhood 4:00 - 5:30 PM Main Building and Branch
All New 1st -8th Grade Students 2:00- 3:00 Library
You're invited to come and learn how to get involved at Skinner West through the various parent organizations. Both parents and students are welcome to attend! This event is sponsored by the PTO.
The branch is located at the corner of Jackson & Aberdeen, just 2.5 blocks southeast from Skinner.
Are you a new parent with questions? Send an email to skinnerwest@gmail.com and title it, "New Parent Question." Parent volunteers will attempt to help answer your questions. We'll try to get back to you within 48 hours, but your patience is appreciated.
Failure to provide proof can result in exclusion from school. PLEASE keep our kids healthy and comply. Thank You!
School Supply Lists & Fees
School supply lists can be found
here
for each grade.
School fees can be paid the first day of school, via a check or cash made payable to "Skinner West" and dropped off with your teacher.
School supplies can be brought in the first day of school to your child's classroom.
Please remember that each student should also donate ancillary and art supplies and dropoff in the library
If you don't see your class list, we appreciate your patience as we are updating the website content on a regular basis.
who your child's teacher is or where their classroom numbers will be? Most room numbers have been assigned on this
contact page
, however the full list will be announced in this newsletter and website soon.

CPS is seeking input from parents on how CPS needs to improve and for you to provide suggestions for ways to do better.
Read this letter to parents HERE
Take the brief survey
HERE